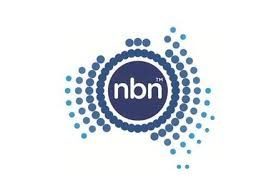 One of the most common requests we get from clients these days is to "please just make everything work again" immediately after their internet provider has switched them over to the National Broadband Network (NBN).
(If you haven't yet got the NBN but want to, please refer to the article I wrote back in April, 5 Things to Know Before You Get the NBN )
Spawn of the Devil
Hating the NBN is almost a national obsession but despite its negative public image, when the NBN is working correctly, it is streets ahead of the old system (ADSL) it's slowly replacing.
Don't get me wrong, there are some people who have had a nightmare of a time just getting the NBN to do anything at all. However, that sort of problem is rare and always a localised technical issue (which also happened with the old system). Of the hundreds of NBN connections I've personally set up, I've only come across two of these devilish technical issues.
Poor communication
But, there are real problems experienced simply because NBN Co have done a poor job of educating the public about what to expect and how to prepare for the NBN being installed at their homes and businesses.
The NBN is a very modern and different telecommunications system to Australia's old system, but because it is meant to improve things, people are understandably irate when they feel they are worse off than they were before the switchover.
So, below I'll attempt to do NBN Co's job and explain what can be done about the top 5 problems that our clients have experienced when they've switched themselves over to NBN:
#1 Weaker Wireless (Wifi) Signal
One of the frustrations for some people when activating the NBN is that it is necessary to move their modem to a different location in the building. This might be simply to accommodate connection of a landline phone. But moving the modem might contribute to another frustration because, if the modem has been moved further away from rooms where Wifi needs to be used, the signal may now be too weak to work properly.
What to do If it's possible to move the modem back to the original location in the building, doing so will usually solve the problem. In most cases though, this can't be done, so a Wifi Extender has to be installed. Keep in mind that we're often asked to fix Wifi Extenders that don't seem to be working and this is nearly always because either the extender hasn't been located in the correct place or it hasn't been configured properly (they are often very complicated to set up).
#2 Printer not working
Your printer was working fine prior to NBN but now nothing happens when you try to print or the computer reports that your printer is "offline".
What to do If a cable connects directly from the computer to the printer, most probably the printer software needs to be reinstalled so that it can reconfigure the network settings. If there is no cable between the two, then the Wifi settings from the new modem need to be configured on the printer. This can be complicated but if you managed to get it done with the old modem, you should be able to do it again.
#3 My Smart TV, Foxtel, tablet or mobile phone won't connect
Often, wireless devices can't connect to the internet after a new NBN modem has been installed.
What to do The devices will need to be configured properly to connect to the Wifi network on the new modem. You need to find the Wifi configuration page on each device and put in the details that would have come with your new modem.
Wifi is difficult to configure on some of these devices – we're asked to connect all sorts of devices to Wifi, but people are usually the most frustrated with Smart TVs and Foxtel.
#4 No dial tone on your landline phone
Perhaps the biggest frustration with switching to NBN is trying to get a landline phone to work following the switchover.
What to do This one is a little more complicated because there can be a number of causes.
To begin with, phones sometimes aren't working just because people don't realise that they must be plugged into the NBN modem, not a phone socket on the wall.
Then there's the fact that if you didn't specifically ask for your phone to be switched to NBN when you were requesting your internet to be switched over, your phone service will have been disconnected! You can request a new phone connection relatively easily, but unfortunately you will have lost your phone number.
Thirdly, even if you have the phone plugged into the modem and you definitely requested your phone service to be switched to NBN, the phone needs to be configured on the NBN modem before it can work. This is supposed to happen automatically, but sometimes it just doesn't work. If yours didn't work automatically, it will need to be manually configured (but this is very complicated so we recommend you book us to come out and do it for you).
#5 Can't listen to messages left on your landline phone
Lastly, some NBN phone plans come with a built-in message service that takes over from your physical answering machine. If you are hearing a weird sound instead of a dial-tone when you pick up your phone, this may just be alerting you to the fact that somebody has already left you a message on the new message service.
What to do The difficulty now is trying to work out how to retrieve the messages.
Pressing the play button on your physical phone answering machine won't help – you'll need to get instructions from your internet provider in order to navigate their particular flavour of message service.
If you don't like the built-in message service, it is possible to turn it off so that your physical answering machine can resume its job of taking messages for you, though.
Is it all too hard for you?
If things just aren't working like they did before you switched to the NBN, don't worry, we're here to rescue you. So, if you don't feel comfortable tackling any of these issues yourself, call us now and book a time for us to come and see you.
Or, if you're about to switch to the NBN and the thought of setting it up is giving you nightmares, book us in to come sort it for you after your internet provider has said you're ready to go. We usually only need 24 hours' notice.
Call us on 9313 1844 or 0416 092 000 and book us to come out and sort out any computer or internet-related issues you have!