Training
These days computers are in nearly every home and workplace because so many day-to-day activities or business activities are switching over to them.
However, despite their ubiquity, many people still feel that they don't have a handle on some of the basics of using a computer. It may be that they've just never gotten the hang of "cut and paste" or they want to know how to get the most out of their word processing software.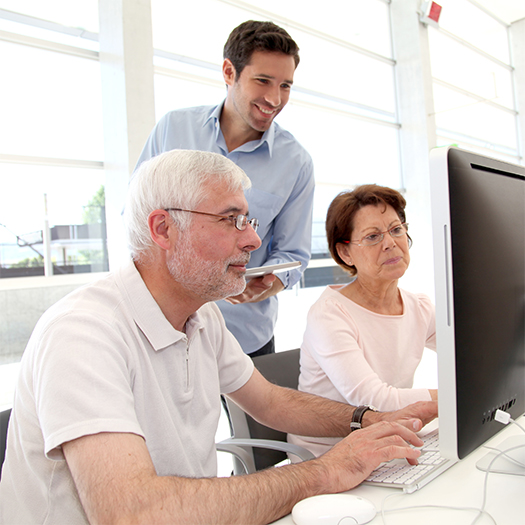 The main software that we provide training in is as follows:
Windows Basics
Mac Basics
Word (basic and intermediate level)
Excel (basic and intermediate level)
Internet Browsers (Internet Explorer, Firefox, Safari and Chrome)
We can also provide customised training for specialised software at your workplace.
For MYOB training, we recommend the friendly staff at Timely Bookkeeping.
LET US HELP YOU TODAY
While we are striving to solve your particular problems, our staff will explain in clear, simple English what the issue is, how we are fixing it, and how you can prevent it in the future. We offer PC and MAC support as well, helping to service and solve a range of IT problems for desktop and laptop systems. If you are in need of our assistance, please contact Geeks to the Rescue via phone or email today!
Best of all, there is NO CALLOUT FEE!