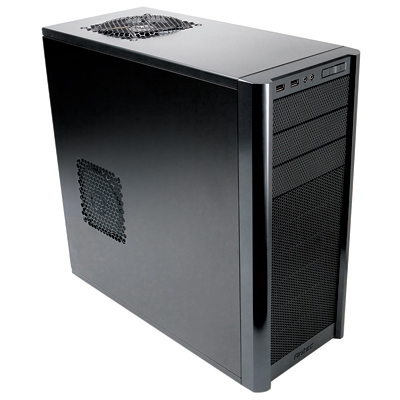 Performance Desktop PC
Windows 10 Home 64-bit
Intel i5 10500 3.1GHz CPU (processor)
8GB of Kingston C16 2666MHz RAM (memory)
Gigabyte ATX motherboard
4 x USB 3 and 2 x USB 2 sockets at the back
1 x USB 3 and 1 x USB 2 socket at the front
7.1 High Definition Audio Outlets
Gigabit LAN (network) connection
Intel graphics (with VGA, DVI and HDMI connectors)
(NB: this is not suitable for high-end gaming, so let us know if that is your requirement)
Kingston A2000 250GB M.2 NVMe SSD (Boot Drive)
WD "Black" 2TB (2000GB) HDD (Data Drive)
Cooler Master N300 Tower Case
eVGA GD Series 5o0W Power Supply
Norton Internet Security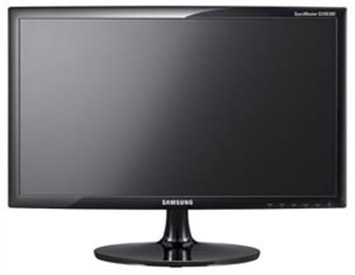 Samsung 24″ Widescreen LED Monitor
when purchased with the Performance Desktop PC.
(Pay $209.00 inc GST if purchased separately)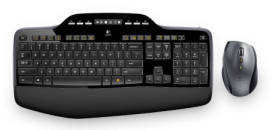 Logitech MK345 Wireless Keyboard and Mouse
when purchased with the Performance Desktop PC.
(Pay $97.00 inc GST if purchased separately)
Performance
Why don't we sell budget PCs? These days, the difference in price between our top Performance Desktop PC and a budget PC is slight but the difference in speed is enormous.
In the past when we also sold budget PCs, clients always ended up being disappointed by the lack of speed despite us warning them before-hand but we still seemed to wear the blame. So, we've decided not to supply budget PCs any more. Really, who wants to wait around for their computer to do things; they're supposed to save time not waste time, right?
With our Performance Desktop PC, we know you will satisifed with it's speed.
(If you still want a budget desktop system, don't worry, we're not precious about it, we're happy to support it for you, but unfortunately we can't supply it. For a reliable budget machine, we'd recommend you look at the Hewlett Packard (HP) brand.)
Reliability
We hand-select all the components based on what our many years of experience have shown are the most reliable. No, they won't last forever (nothing does), but you should get a comfortable 3 to 5 years of reliable life out of them. Of course, as time goes on, more and more complex software is created, so we can't guarantee that new software will continue to run a t a blistering speed as the computer gets older, but it will still be MUCH faster on a Performance Desktop PC than on a budget machine.
Reliability is important for two reasons (one's a bit selfish on our behalf):
It's one thing having a warranty, but all the warranty does is guarantee it will get fixed for free if it breaks down. That's not much consolation if your computer is constantly being repaired because you can't use it while it's out of commission! Not to mention the hassle that you need to go through to organise getting it fixed.
If the computers we supply to you aren't reliable, it makes us look bad, which means you won't buy from us again or recommend us to your friends.
All prices above include GST and are accurate as at 2nd of October 2020 but are only available while stocks last.
Please note: The pictures above are for illustrative purposes only and may not accurately represent the items for sale.
LET US HELP YOU TODAY
While we are striving to solve your particular problems, our staff will explain in clear, simple English what the issue is, how we are fixing it, and how you can prevent it in the future. We offer PC and MAC support as well, helping to service and solve a range of IT problems for desktop and laptop systems. If you are in need of our assistance, please contact Geeks to the Rescue via phone or email today!
Best of all, there is NO CALLOUT FEE!